QR CODES ARE NOT JUST SOME BLACK AND WHITE SQUARE BLOCKS
QR Codes was the "in-thing" years ago before everyone turns to social media. In recent years, QR Code has made a comeback, thanks to its popularity in China. WhiteBean as one of the leading QR Code solutions providers is here to offer one-stop QR Code services.
As companies are using QR Codes in their advertising and marketing campaigns, we see black and white blocks more often than ever. From print ads to billboards, packaging to posters, it seems like they are everywhere. How can you make sure yours stand out from the crowd?
Which one is more appealing? We bet you decided instantly. QR Codes were designed to carry information that can be scanned by a QR Code Reader. A lot of companies are trying to step up in making their codes more attractive. Why? This is simply to have better engagement and conversion rate to their marketing effort.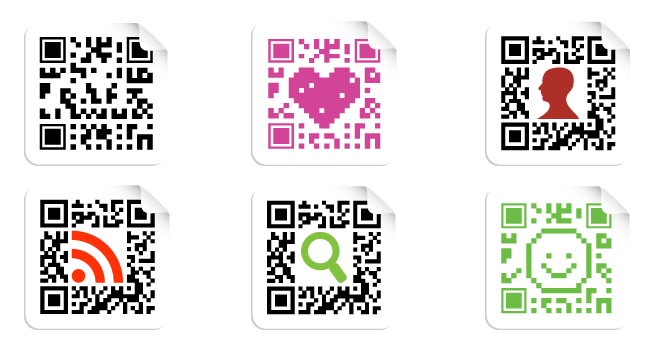 WHY ARE THE CONVENTIONAL CODES NOT WORKING?
Let's cut to the chase, as most of the codes look almost the same, black and white blocks, why should people scan yours? Do you have problems with your code?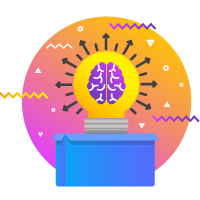 Black & White or Monochromatic
Enough for the lack of creativity. Even if you insist on getting the usual type of QR Code, please do not forget to give clear direction on how to use the code and what people will get by scanning the code.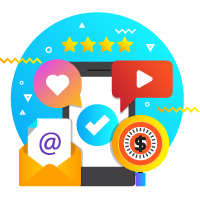 The Content Are Not Mobile-Optimized
Congratulations if you got your audience to scan! Now what do you want them to do? Landing in your regular website homepage isn't going to help. The QR Codes are designed with specific objectives and lead them to take certain actions on-the-go. Therefore, a mobile-optimized landing page with useful information is a must.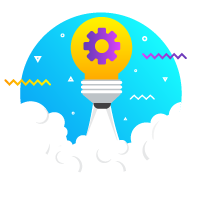 Regular Scan Rate
If you're doing what everyone is doing, the best you can expect is the ordinary result. In some cases, your QR Code will be just another code and overlook by your target audience. Hence, result in a disappointing outcome.
Generate Less Leads
Low engagement and scan rates leads to low leads generation. It is predictable, isn't it? So, it is important to make it right in the very beginning. Let us help you!
ATTRACTIVE DESIGNS = HIGHER ENGAGEMENT RATE
WhiteBean creates attractive QR Code designs that catch the public eyes. With a little creativity and highly skilled professionals behind the wheel, the only thing you can expect is better results and more manageable campaigns. A campaign can hit more than just one objective, be it brand awareness, engagement rate, conversion rate or even recurring purchases. Why not get the most out of your business investment?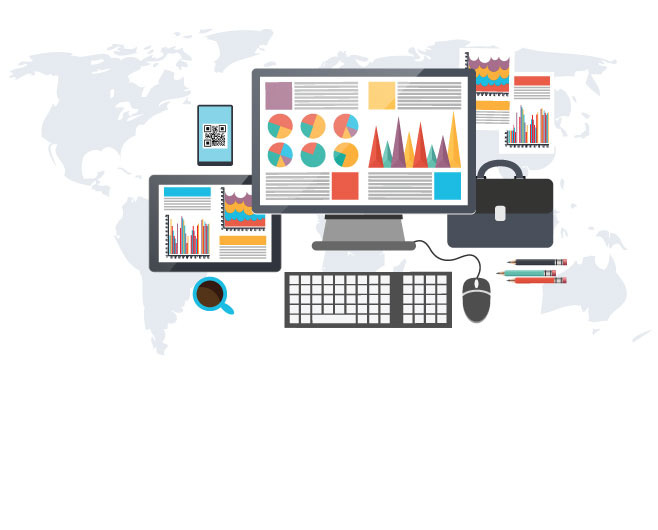 QR Code Branding
Creatively design the QR Code and feature your brand in it, people will know the brand wherever the code travels. No more black and white blocks, design a practical yet attractive code. Let your audience know who are you, what are you selling, how do they participate… in just one code, why not?
Higher Scan-Through-Rate
A well-designed QR Code has colors, images, logo, animated visuals and many other possible elements, it grabs the audience's attention and increase the number of scans, compare to the usual black and white codes.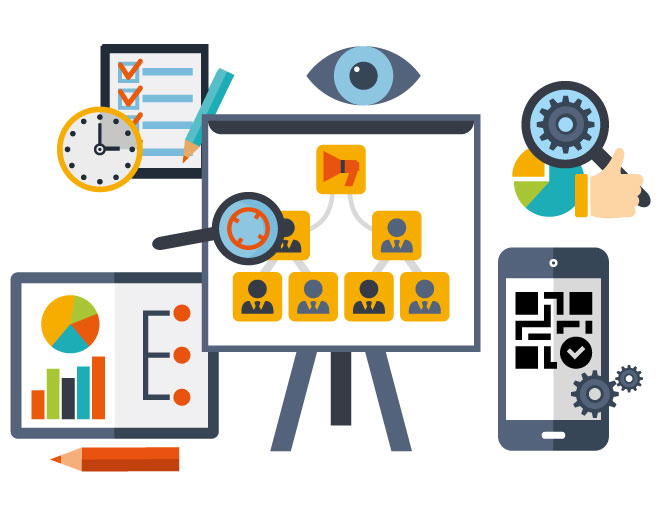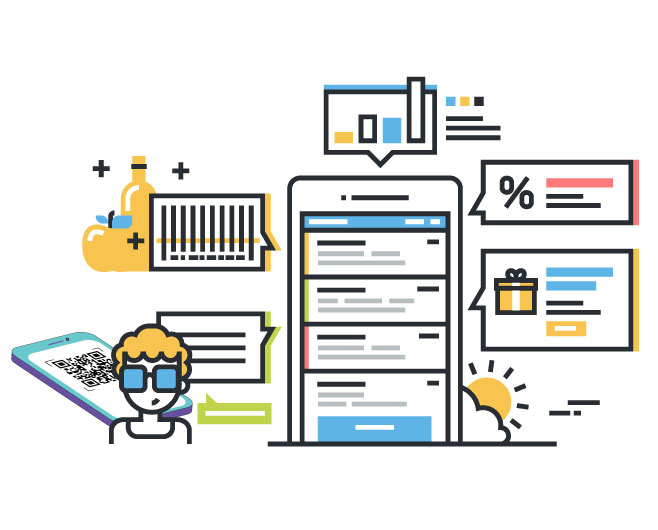 Mobile Optimized Content
Since QR Codes are created on specific campaign objectives, it should come with a dedicated landing page in introducing the promotions, interacting with the audience, providing useful information and converting those scans into entries and leads for your campaign. A mobile optimized landing page is one of the key elements to maximize your campaign's result.
Higher Leads Generated & Social Engagement
By increasing the number of scans, there's a higher chance to capture more leads and engage better with your target audience. In short, a brilliant QR Code design is one of the key elements to your campaign's success!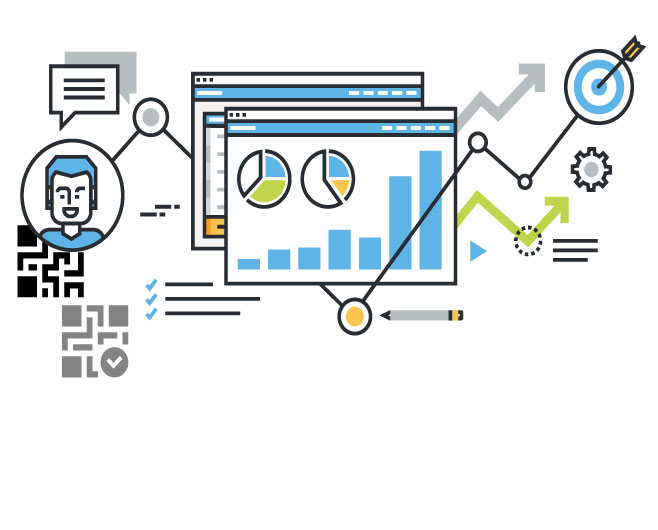 ENGAGE WITH YOUR AUDIENCE
By understanding all the benefits listed above, businesses are starting to maximize their marketing effort by effectively using QR Codes. There are a lot of useful features that can be provided by employing QR Codes. These are some of them…
Visually Attractive Codes
Design your QR Codes according to your campaign's objectives. The code must tell a story and entice the audience to take action.
Multi-purpose Codes
Sales and marketing campaigns, e-ticketing, interactive advertisements and so many more ways to play with QR Codes. No matter what's your objective, a QR Code can always do the trick. The sky is the limit.
Landing Page
Your audience might have problems to remember your URL. A QR Code can solve the problem. We design, create and publish your landing page without hassle.
Edit Your Codes Anytime
Want to change the purposes and content of the codes after it is published? Not a problem. We can modify for you even the code has gone LIVE.
Analyze The Performance
Data is king. You can record and track the code performance with our user-friendly back-office system. You will be able to analyze and monitor the codes anytime. Optimizing has never been so easy!
Launch a successful QR Code campaign with us now!
We Design Unique QR Codes
Visually attractive QR Code design is the first step to a successful campaign.
We Fulfill Your QR Codes' Objectives
It doesn't matter what are the objectives, we assist to realize your vision.
We Provide The Best Back-office System
Validate your codes, verify the entries and monitor the performance. A good back-office system offers all the data in one place.
We Help You To Optimize
By collecting all the useful data from the back-office system. Analyzing and optimizing your digital campaigns will be much easier!
LAUNCH AN INTEGRATED CAMPAIGN WITH WHITEBEAN
WhiteBean is one of the Leading QR Code solutions providers in Malaysia. We also specialized in mobile app and web development as well.  Our expertise includes design and develop premium e-solutions for various organizations including government bodies, listed corporate, small & medium enterprises and emerging start-ups.