REACH MORE THAN 21 MILLION MOBILE USERS IN MALAYSIA
Android is the biggest players in the world. In Malaysia, there are close to 18 million of them. WhiteBean as one of the leading custom software and application developers in Malaysia, has proven our ability to design practical and useful apps that suit various business objectives. Create brand awareness, improve sales and marketing effort or even customer service, you will find something for your company.
MOBILE APPS DELIVER THE GOODS TO YOUR CONSUMERS
As technology evolved, mobile apps have become one of the best choices for businesses to stay in the game and stand out from the crowd. A SEO-friendly and mobile-optimized website, social media platforms already on the to-do list. Now, more and more businesses are focusing on developing their own mobile application. This is because business owners understand how powerful an app can be.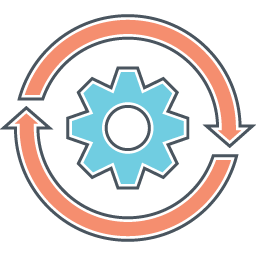 Loyalty Program
More and more businesses are converting their loyalty program from physical card to mobile app. It makes everything easy for you and your customers. Customers can collect the points and redeem the goods with just a scan. What's good for your business? Put everything in the centralized system, monitor and improve at anytime, anywhere!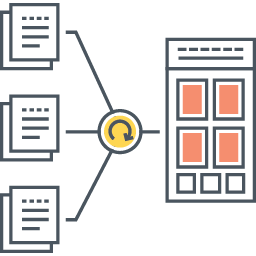 E-Commerce
The Malaysian e-commerce industry has grown steadily since mid-2000s. It is now a RM25 billion business. The shopping habits has changed. Businesses are doing their best to reach the prospects. The latest information and promotion will reach the prospects through an app, faster than any other communication channels. Plus, it is a great way to showcase your catalogue, too!
Health Services
An application is a great way to communicate, engage to the patients as well as the care givers. Those in needs can easily find the nearest centers and streaming wait times without worrying to miss the appointment. Besides, the app can provide useful information such as contact details and latest news as well.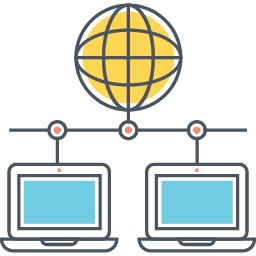 Business-to-business Communications
Business can deliver services swiftly through a mobile app. Interaction becomes quickly and efficiently through centralized mobile processes. Mobile apps are scalable to suit your business's needs. It increases your visibility to the users as the app is installed in the smartphone.
ASIDE FROM DESKTOP SOFTWARE, BUSINESSES ALSO DEVELOP APPS TO IMPROVE WORK EFFICIENCY
Even for a veteran CEO, running a business is not as easy as it seems. You will need to get new businesses, managing finances, monitoring human resources, and many other problems to solve from day to day. This is especially difficult when you have back-to-back meeting to run. You must be organized and keep track of everything that is business-related. With a well-designed mobile app, it can save you time, effort and money to manage your business more effectively.
A WELL-DESIGNED APP GIVES GREAT USER EXPERIENCE
Your customers like to be heard, understood and taken care of. With a carefully crafted app, it improves your customer service's quality tremendously. Your customers can feedback at any time, and you will be ready to interact whenever they come to you. All these happen with just an app. A centralized system saves your time and money in the long run.
Customers Don't Have To Wait
Websites requires the users to launch a browser, enter the URL and wait for the website to be loaded. On a contrary, a native app in the smartphone can be launched with just click. Then, the users can get the information they are looking for within seconds.
Apps Are Great Reminders
An installed mobile app is a reminding the consumers about your brand each day. It increases your visibility and online presence. Furthermore, an app can push notifications to your users whenever you have great news to share.
Apps Engage Your Customers
An app is a great channel to improve business process. It allows the consumers to reach you quickly and easily. App is valuable in making seamless and continuous interaction with your customers.
Apps Are Cost-effective
With the help of an app, you can save marketing budget on SMS and print materials. The messages will be delivered to your customers safely and immediately without interruption. In additions, apps reduce your workload by minimize the request from phone calls and emails.
WHITEBEAN TAKES CARE OF ALL THE INDUSTRIES
With clear business objectives and mechanism, we can create a user-friendly and useful app for your business. Tell us your idea, we will realize your visions.
Food Services
Online order management makes everything systematic. Your customers get to track the delivery, rate and review your products and services.
Beauty And Fitness
Automated appointment to manage the bookings. You will also get to boost your sales in a real-time offer!
Delivery Services
Tasks assigned automatically. It reduces the fuel cost and downtime with GPS integrated. You get to review drivers' performances much easier.
Commute Services
Automated system to manage ride bookings, schedules, route optimization as well as estimation of costs.
WORKING WITH WHITEBEAN HAS ITS PERKS
Partnering with us guarantee a world class production at affordable price. We believe in building long-term working relationships. Therefore, we only deliver the best to our clients. This is our promise to you.
Captivating Designs And User Experience
From concept to prototype development, our highly skilled professionals ensure the usability of the app. Interaction and interface designs will be taken care of to provide great user experience.
Great Production And Guaranteed Quality
We offer native mobile app development, cross platform and hybrid. Powerful back-office system and CMS will be set. API and middleware integration.
Real-time Monitoring and Operating
WhiteBean back-office system allows you to operate and monitor the performance proactively. We make sure the app has a scalable infrastructure to meet your business's needs.
Continuous Support
Maintenance is crucial. This is the make sure your app is secure and updated.
GET READY AND SPEAK TO 18 MILLION ANDROID USERS!
We have experiences in creating well-received customized android applications for our clients. Now it is your turn to launch a successful mobile with you! Let the finished product speaks for itself. Partner with us now!