QR CODE BRINGS SMARTPHONE USERS CLOSER TO YOU
Businesses are moving online. Connection to the cyberspace was a luxury back then but today, even a 3-year-old have the access. The Internet broke barriers for businesses. Once upon a time, a local store can sell only to the people nearby. Now, you can acquire customers from thousands of miles away if you are online.
Marketers say everyone stands a chance to be big online. This is true. Having a website is technically free and getting a Facebook fan page cost nothing. The real question is how to be big online? Developing the platforms is good, but introducing and keeping the customers in your platforms are just as important.
MORE THAN 20 MILLION ONLINE USERS AWAIT
Anugerah Juara Lagu 31 was the highest rated TV show in 2016, drew 3.1 million viewers. Kosmo! has 4.8 million readers every month. It seems a lot. However, both numbers are deteriorating. Malaysia has more than 20 million users who surf the net daily. The opportunity is so big that even media owners try to establish their online assets.
Users do not need to memorize the lengthy website URL or fan page name. A QR Code simplifies the process. Your prospects can reach you by only scanning the QR Code with their smartphones. Our QR Code link technology will be able to detect visitors' operating system and re-direct them to the correct destination to view your app, specific landing pages or any destination. You are connecting to 1/3 of the population by building a bridge from offline places to online platforms.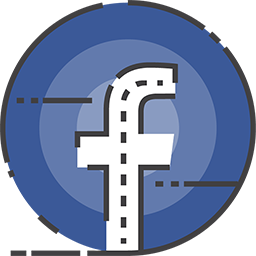 Facebook
Facebook is the most popular social platform in the world with 2 billion monthly active users. It has become a habit for netizen to check out the app every minute. Users get to interact with friends, watch videos clips, share information, play games and so much more. Best of all, the number of Facebook Messenger active user has surpassed 1 billion. Have a QR Code marketing campaign to launch? Facebook is the way to go.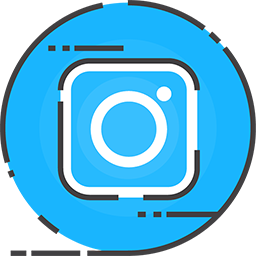 Instagram
With more than 800 million active users worldwide, Instagram has since become one of the most popular social networks across the globe. This highly-visual channel is continuing to grow in terms of popularity. Just last year, Malaysian is named the most active users on the platform in Asia Pacific. 73% of local users are now using Instagram to share information and interact with friends.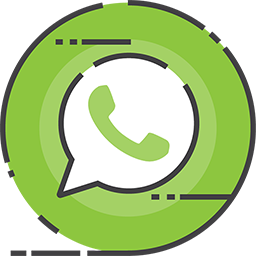 Whatsapp
Yes, this is not necessary a social media platform but most Malaysian use the tool to consume news, disseminate information, participating in contests and so much more. Whatsapp is still the number one messaging platform in the world. Just recently, Malaysia became the global leader in Whatsapp. 51% of Malaysians are using the messaging application every day.
Wechat
This is one of the most popular social and messaging platform in Malaysia. Globally, Wechat has hit 700 million active users. With its growing popularity in China, seems like the number is unstoppable. On top of that, Wechat has a built-in QR Code scanning function, which makes QR Codes reading and scanning a lot easier.
QR CODE IS OPERATING SYSTEM-FRIENDLY
There are 2 major mobile operating systems in the world, Android and iOS. iOS is Apple exclusive while Android is used by most mobile users. It does not matter which brand of phone the users are holding, one QR Code can be used by any of them. Our QR Code link technology will be able to detect visitors' operating system and re-direct them to the correct destination be it; Google Play Store or Apps Store; or specific Android or iOS landing pages, etc…
In Malaysia, there are 84% Android users and 14% IOS users. Featuring QR Code in your marketing strategies with the help of our technology and highly skilled professionals, the sky is the limit, really.
QR CODE, APPLICATIONS AND OPERATING SYSTEMS
They seemed unrelated but in fact, it could be powerful if you are leveraging one another. You have an app, a promotion, a contest or piece of information to share, a QR Code can do all that. WhiteBean as one of the leading QR Code solution providers in Malaysia, is offering one-stop services to help in reaching your marketing goals.
Our skilled professionals have experience in QR Code and mobile application development for Android and iOS. Our back-office system is powerful and easy-to-navigate and provides useful data in a one-glance dashboard. We have something for everyone, let us realize your ideas and turn them into rich and practical final products.
Mobile Games
We design high performance and graphically stunning Android and iOS mobile games. This is especially suitable for online contests as well. A QR Code makes it interactive, too!
Video Streaming
Want to share a video about your product or services? A QR Code can do the trick regardless of your visitors' mobile operating system.
Enterprise
We develop private applications as well. From customer relations management, human resource management to financial, banking and insurance. Scan the QR Code and integration at the backend with your campaigns or apps are done flawlessly.
ECommerce
Online transactions are happening everyday at anywhere. Owning an online store is good, but having a mobile app is even better. In-app purchase, deals aggregator and online shopping, you name it, we can do it.
ONE-STOP SERVICES
Seeing the list of top social networks, it is exciting because the potential is limitless. It is time to think how to lead unlimited prospects to you. WhiteBean specializes in creating flawless QR Code system to suit any of your marketing purposes to target both Android and iOS users. Our back-office system capture data and provide insights of each scan, for you to analyze and optimize your campaign.
We Design Unique QR Codes
Visually attractive QR Code design is the first step to a successful campaign.
We Fulfill Your QR Codes' Objectives
It doesn't matter what are the objectives, we assist to realize your vision.
We Provide The Best Back-office System
Validate your codes, verify the entries and monitor the performance. A good back-office system offers all the data in one place.
We Help You To Optimize
By collecting all the useful data from the back-office system. Analyzing and optimizing your digital campaigns will be much easier!
LET US HELP
QR Code is flexible. It leads your prospects to the desired online destination with just a single scan regardless your users are using an Android, Iphone or Ipad. By creatively designing the user journey, you are on the right path to maximize your profit. Kick start your project with us now!