THE LITTLE BOX OF ECOMMERCE
When the Internet is introduced, it is destined to take over traditional media. And it did. There are tons of advantages that convention media cannot provide. Simply put, when it comes to online advertising, you know exactly where you spent your ad budget and how much is your return-on-investment.
However, digital marketing is broad. When everyone is jumping on the SEO bandwagon, social media comes into the scene and take it by storm. Are you still thinking whether to implement social media strategy? You are a decade late, but it's never too late though. However, Now… most businesses are putting their efforts into e-commerce, with the help of one small box we call QR Code.
With the assistance of modern technology and highly skilled professionals from WhiteBean, putting together an e-commerce platform has become so much easier. From a single-item landing page to multi-product website, we offer packages that suit everyone.
Just when you think e-commerce in Malaysia is competitive, more online shopping platforms have launched and try to out-shine the competitors. Malaysia has the highest penetration of online shoppers (67% of Malaysians online), followed by Thailand (57%) and Singapore (52%). Among Asean countries, Singapore is the biggest retail e-commerce market with 24%, then Malaysia and Indonesia at 19%.
According to Malaysia Digital Economy Corporation (MDEC) the Malaysian consumers are online shopaholic.
Online shoppers making a purchase almost daily
Consumers make online purchase once a week
Netizen are shopping online once a month
Make a purchase at least once a year
STAND OUT FROM YOUR COMPETITORS
Ultimately, businesses are about profits. To earn profits, you will need to market your brand. An initial launching discount can attract the eyeballs, but excellent after-sale services, credibility and trustworthiness are key to retain the customers. To build relationship with the consumers, you must be memorable.
Memorable meant easy-to-remember website URL. But a great domain name is easy to find but difficult to buy. Today, you can stop worrying about getting the shortest and easy-to-remember domain name, a QR Code can solve your problems. A QR Code will lead your customers to the desired landing page, with all the information in-place, all they have to do is to click the "purchase" button, talk about convenience.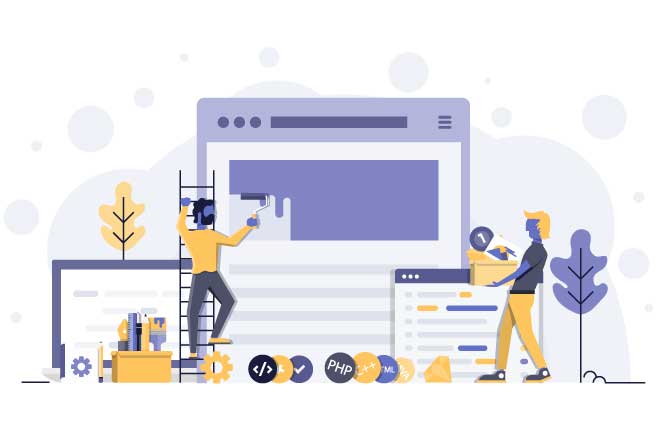 QR CODE FOR ALL ECOMMERCE PLATFORM
QR Codes do not discriminate. No matter what are you selling, QR Code has a role to play. From large items like furniture to as small as a hair clip, a QR Code can lead the way. In 2017, total revenue for e-commerce recorded a new height of USD1,076 million. With prediction of USD1,309 million in 2018, it is time to feature QR Code into your media strategy.
Food And Personal Care
With USD71.8 million, food and personal care has become one of the best-selling industry in Malaysia. Consumers can simply scan your QR Code, your menu and products' description will be displayed in a mobile-optimized landing page. No more insufficient information and unsuccessful purchases.
Fashion
In 2017, this evergreen niche has recorded USD134.2 million in revenue. Sharing the catalogue on Facebook is good, but giving the consumers a place to read full details about the products is even better. A QR Code can direct them from social media to your e-commerce website. It raises the purchase rate while minimizes your workload. Also, you do not have to send the robotic-sounding personal messages to your consumers anymore.
Toys, Hobbies And DIY
This niche has generated USD182.5 million in revenue last year. Toys might not only for the kids but working adults with purchasing power. With a QR Code, you get to describe how to assemble the toys, demonstrate the usage of DIY items.
Electronics And Media
This is probably one of the most common industry that we often see a QR Code to be featured in. Most media houses use QR Code to send the internet users to their sites for more information. By getting more traffic, it means more advertisers.
Furniture And Appliances
Topping the e-commerce list, this industry rakes in USD260.8 million in 2017. By featuring QR Codes in the system, consumers can scan and purchase with just a few clicks.
YOU CAN ACHIEVE MORE WITH QR CODES
QR Code is a great tool to help you in achieving your marketing goals. WhiteBean as one of the leading QR Code solution provider, is ready to show you the beauty of it. There are always ideas from our highly skilled professional. Plus, our powerful back-office tracking system offers useful insights, it is easy to analyze and optimize your campaign. Your ad budget will be well-spent.
Marketing your brand with QR Code brings tremendous benefits. QR Code is no longer a little black and white box but your sure-win weapon to succeed. Get the best out of it!
Email List Segmentation
QR Codes redirect the users to your mobile-optimized landing page. Capturing the email addresses, selling your products or simply sharing information, the users are just a scan away!
Drive Traffic To Your Social Media
Prevent your prospects from going to those sound-alike fan pages or misspelling your brand name. A QR Code can solve this problem.
Understand Your Audience
WhiteBean back-office tracking system tells you everything. By knowing your prospects' scanning habit and interests, you can increase the possibilities of purchase!
Connecting Your Physical Business
If you have a physical business and want to reach out for more potential customers, look no further. QR Codes is a great tool to connect your offline business to the online audience.
Promotion, Discount And Giveaways
Launching digital campaigns without the correct tools can be messy. QR Codes are useful in many ways, and you can modify the codes at any time. And the back-office system captures every single data for your reference. You will never have to counting the entries manually.
PUT YOUR BUSINESS ONLINE
WhiteBean is the expert in launching successful QR Code campaigns. It does not matter what ideas you have in mind because we always have the solutions. Let us realize your vision! Talk to us now.