REDEMPTION HAPPENS ANY TIME, ANYWHERE
You have a great business, amazing products and interesting deals. Where do you put it out? Print media such as newspapers and magazines are declining, it hurt your chances in reaching your target audience. Traditional media such as radio and TV only offer you 15 seconds of fame. What better way to reach your prospects than digital?
If you are still asking your customers to cut the paper, collect the stamps and redeem the goods, chances are the conversion rate is lower than you expected. Plus, you will never know if your traditional ads reach your desired audience. Since we are living in the digital era, why not leverage on modern technology and speak to the consumers anytime, anywhere?
ECOUPON IS MOBILE
Redeem a deal has never been easier with QR Code. The code redirects your target audience to a mobile-optimized landing page with full details of your amazing deal. It is most likely that the prospects will decide to take the offer since they scanned and required the information actively. By then, all they need to do is just simply clicking on the "REDEEM" button, no extra effort necessary.
Besides the advantage or mobility, you also make it convenient for the prospects to keep the coupon and redeem anytime they want because it is in a QR Code form. Redemption is easy and accurate when the unique code is used and can never be recycled. Plus, you will never have to keep and count the number of redemption manually, ever.
LAUNCH YOUR MOBILE CAMPAIGN NOW
QR Code has gone through a series of revolution. It started as an inventory management tool in Japan and became a great marketing tool worldwide. When QR Code was first introduce to the commercial world, it required an extra app to scan and read the code, not anymore! Today, scanning and reading of QR Codes can be done by any smartphones in the world.
WhiteBean as one of the leading QR Code solution provider in Malaysia, has created a user-friendly yet powerful QR Code system and back-office, to help you in developing a more effective marketing strategy. From small scale event to large size campaign, we have everything for everyone. And our highly skilled professionals are ready to work with you in achieving your marketing goals. Days of worrying technical terms are over with this all-done-for-you work frame.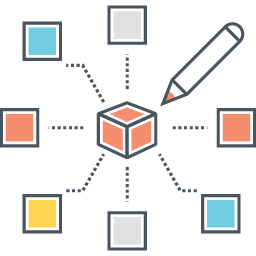 Create Your eCoupon
Just tell us what you have in mind and we will offer you the solutions. Upon understanding your objective, mechanism and requirement, a well-designed strategy will be proposed.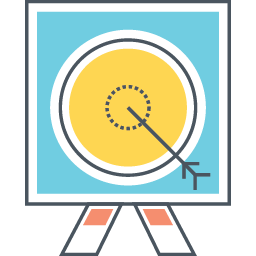 Design Your QR Code
QR Code can speaks for your brand. No longer a black and white box, you can design and decorate your Code to stand out from the crowd.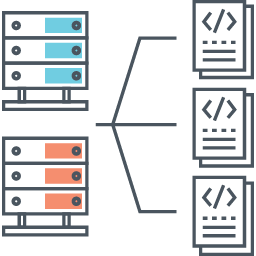 Back-office Setup
This is probably the most crucial part in the process. While the consumers are doing all the scanning, our back-office system is capturing the data and providing insights of your campaign.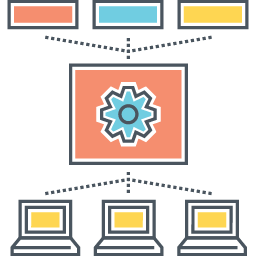 Integration
Need to integrate with your existing software? Not a technical person? That is why we are here! The instruction and parameters are transparent and customizable, you will be guided through the process.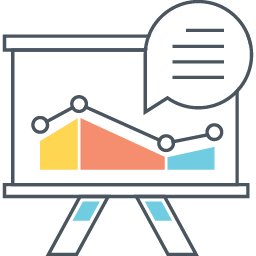 Analyses And Optimization
Optimizing is a continuous effort to save your ad budget while maximizing the profits. With all the systems set in place, you will have the access to all data captured and collected.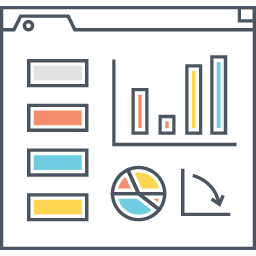 Redeem And Purchase
While your prospects are scanning the code and making redemption or making purchases, you will receive traceable and transparent results from our back-office system in one-glance dashboard. Hassle-free and cost-effective.
REDEMPTION REQUIRMENT
In general, there are 2 types of redemption. Unlike the printed stamps and voucher, the QR Codes are editable according to your needs, you can always change the redemption rules with just a few clicks. This is definitely a gamer-changer.
Eternity Code
As the name suggested, this code is recyclable and can be used without limitation. With the code store in mobile phones, the users can carry and redeem the goods at relevant point of sales without extra effort. This is the most suitable in promoting your brand, website, social media, sharing information and recurring promotions.
Unique Code
Each of the unique code can only be scanned and redeemed once. Once your prospects hit the "REDEEM" button, a unique QR Code will be display and ready to be scanned for redemption. Any code got scanned more than once, an error message will be displayed. The result is accurate and human-error is avoided. This code is especially suitable to be featuring in online contests, collecting user data and any sales and marketing campaigns.
QR CODE REDEMPTION IS SECURED
System is neutral. With all the requirement set in the back-office system, each redemption is genuine, and the results are accurate, trackable and transparent. You no longer have to worry about human-error causing lost in profit and your marketing budget can be spent more effectively.
Quota
You can set a quota for how many times the code can be scanned and redeemed.
Period Of Validity
Simply deactivate the campaign after the deadline is due. Whichever redemption happens after the due date will be decline.
Notification
To have a better control, you will get a notification of each scan. Any suspicious redemption can be identified on the spot.
Password
To further protect your assets, you may setup an optional password for redemption. Each person-in-charge station at the point of sale must enter the password before redemption is made.
STRENGTHEN YOUR MOBILE CAMPAIGN
You can reach more potential customers by making the codes shareable on social media. Integrating the sharing function, the coupon can spread on various social platforms such as Facebook, Twitter or even Whatsapp, Wechat and Line. No printing, no cutting and no collecting, users get to share the code with just a few clicks.
MEASURING YOUR SUCCESS
WhiteBean understands the importance of measuring the campaign's result. It justifies the work, expenses and continuous effort in your sales and marketing campaign. Tell us your idea and we will provide a complete solution.