EMPOWER YOUR BUSINESS WITH MOBILE APPS
The number of smartphones are much higher than TV and desktops combined. To penetrate the lives of 3 million IOS users in Malaysia, a mobile application is one of the greatest ideas. WhiteBean offers various software and applications solutions that meet your business's needs. We develop creative and practical IOS apps that give great user experience.
Our highly skilled professionals have mastered numerous technologies including Java, Android SDK, IOS SDK, Third party API, Objective C, various payment gateway and many more. Tell us how you see your app and we will deliver the goods.
HASSLE-FREE MOBILE APP PRODUCTION
Having your own mobile app brings your business a step forward. Businesses are investing on building online assets such as SEO and mobile-friendly website and social media platforms. The next "go-for" thing is mobile application.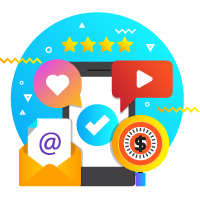 Almost 70% netizens access the Internet through mobile devices every day. WhiteBean specializes in developing practical and creative mobile apps for both Android and IOS devices. It allows you to reach more than 21 million mobile users in Malaysia.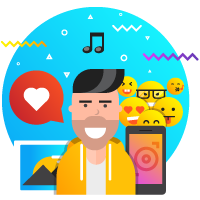 Our seasoned app developers help you to your business mobile effortlessly. We work hand-in-hand with you along the way.
YOUR APP HAS TO BE IN PREMIUM QUALITY
Our team of experts has experiences in designing, developing and publishing mobile apps in Android and IOS platforms. When it comes to latest technologies and skillful professionals in mobile apps, WhiteBean is here to serve. Thorough project management ensure you do not missed anything.
Research And Development
By setting clear objectives, we are ready to roll our sleeves and get to work. WhiteBean's research team will find out the challenges and unforeseen limitation to avoid any shortcomings. Besides, we are also ready to show you the latest technologies and features that meet your requirements.
UX/UI Design
User Experience (UX) is important to satisfy the users' needs. This is one of our top priorities. Also, this is vital establishing relationships with your prospects and customers. User Interface (UI) keeps the balance between your business's goal and user's objective. We avoid unnecessary features to save development cost and time.
Prototype
Testing and prototyping before actual development can save you time and money in fine-tuning. This gives you better insight of usability and creativity.
Actual Development
With almost 20 years of in software and application development, our developers will take care of every single details especially the security and safety issues. Your concern is our utmost priority.
Back-office System Integration
Upon building a visually attractive, user-friendly mobile app, we will take care of integration part as well. Our customizable back-office system is a great tool to keep track of your app's performance to ensure its sustainability and security. Plus, the one-glance dashboard provides insights for analyses and optimization purposes.
WE BUILD THE FINEST APP THAT CATERS TO YOUR BUSINESS'S NEEDS
Web app, native app and hybrid app are different. Your business's goal decides which option to go after. Making the right decision will help tremendously in your marketing strategy.
Web App
It hosts by the web browser. A web app shows only important information to improve its functionality. It does not require the user to download and install from Play Store or Apple Store. Furthermore, a web app does not take up any storage in the user's device.
Native App
This is the common mobile app type that we download and install in our smartphones. It is created for certain platforms and written the language that the platform understands. Typically, Java for Android and Swift or Objective C for IOS devices. Generally, native app offers better user experience. The apps have specific UI standards for each platform.
Hybrid App
Able to work across platforms, this type of mobile application is combining the traits of native app and web app. This is a one-app-for-all-platform technology. Usually, the development time is shorter than native app.
MOBILITY FOR ANY BUSINESS
Businesses are finding ways to reach more prospects and consumers. By following the mobile users' footsteps, you are getting closer in getting more businesses. WhiteBean helps you to centralize and systematize your business communication with well-designed mobile applications. With our easy-to-use back-office system, you can monitor and optimize your app's performance at any time, anywhere. This flexibility allows you to save time and cost in the long run.
MOBILE APP IS MORE FLEXIBLE THAN YOU THINK
Customizable mobile application not only suit both Android and IOS platforms, but also meet your requirements and business objectives. Furthermore, mobile app is flexible to cater to your business's needs.
Swift To Market
With the help of advanced technologies and veteran developers, your app will be created following a framework which we designed carefully. No more missing the timeline and opportunities!
Scalable
A well-designed mobile application should be scalable according to your business's needs. It is certainly okay for you to start small and grow along the way. We guarantee a unified transition.
Professionalism
We have a team of professional app developers who mastered the tech-languages. It is certain that your mobile app is practical, useful and creative at the same time.
Cost Effective
Just like any other digital properties, a well-developed mobile app will save you time and money in running your business in the long run.
Measure Your Success
By integrating with WhiteBean back-office system, you can keep track of your app's performance and ready to optimize anytime, anywhere.
CUSTOMIZED APP FOR ANY BUSINESSES
Leverage the power of modern technologies and create more opportunities for your business. Food services, health and beauty, hospitality, home services, delivery services and many more. A mobile app provides convenience to your prospects and customers.
Furthermore, WhiteBean back-office system can capture and collect data to improve the overall performance. The one glance dashboard shows you all the important facts and help you in optimizing your campaigns.
GET YOUR OWN iOS APP NOW
WhiteBean is one of the leading custom software and application developers in Malaysia. Our mission is to increase your visibility and maximize your marketing expenses through advanced technologies. Share your vision with us, we will deliver the finest app that suit your business's goal. Let's work together!