QR CODE FOR INTERACTIVE MARKETING
To establish a relationship, there must be communication. Traditional media offered one-way communication where you push all the information you want the audience to receive. Time has changed and as we are living in the digital era, audience are smart in reacting to marketing messages.
Besides, netizens are usually looking for fun ways to simplify everything in their hectic daily schedules. This is where interactive marketing comes in. Businesses must make the first move to reach the prospects and interact with them. One of the most effective ways is through QR Code.
QR CODE INITIATES INTERACTION
Businesses put out QR Code for various marketing purposes. Users take their time and effort in scanning the code and require further information. That is where the initial interaction happens. It engages your audience and stand higher chance to achieve your marketing goals. Want to know more? Let us plan the funnel for you.
Online Contest
A well-designed online contest has no breakage in between. QR Code is the perfect bridge to bring the offline prospects to become online consumers. You can print QR Code on your product packaging, labels, print ads, etc… Simply scan the QR Code and they will be redirected to a mobile-optimized landing page or game/contest page. Once they have read your creatively-crafted sales pitch, it is time to participate!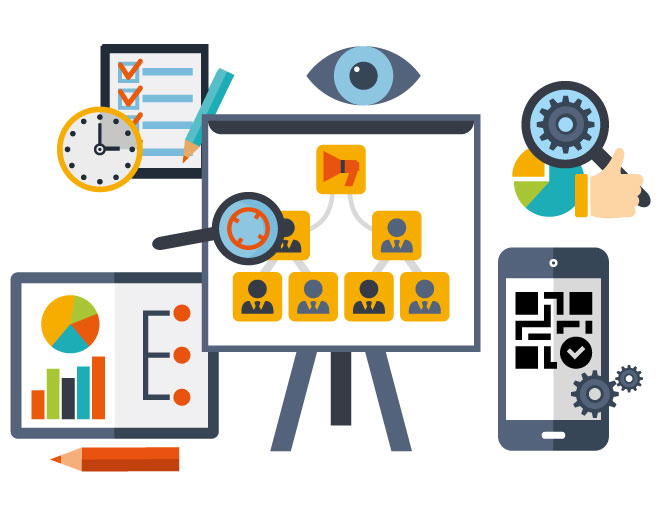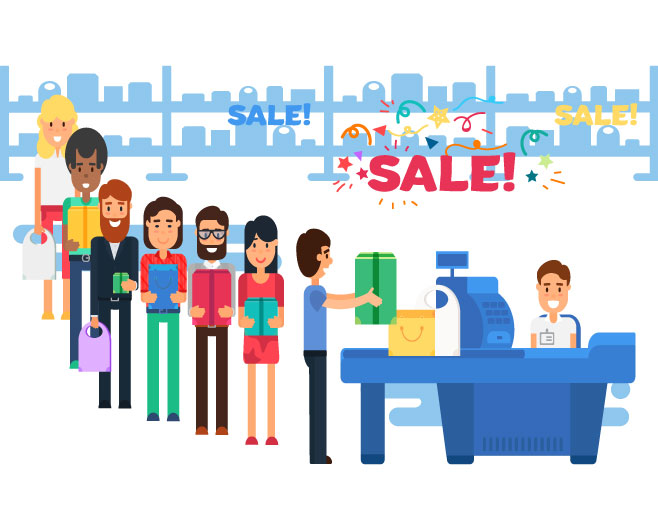 Online Shopping
With more shoppers purchasing items online, businesses are constantly looking for ways to improve customer's experience. Today, we do not need to memorize the product code and name, thanks to the almighty QR Code. Product's description, price and benefits are listed, all they have to do is to simply hit the "purchase" button.
INTERACTIVE MARKETING BRINGS TREMENDOUS BENEFITS
Consumers want to be heard and understood. By featuring QR Code in your interactive marketing strategies, it helps establish relationships with your consumers. Business stays relevant and sustainable. Besides, it delivers more advantages to grow your business.
Increasing Sales
Since the consumer is actively requiring the information, you already knew what exactly are they looking for. This increases the chance of you to deliver what they want. Therefore, it leads to some highly potential sales. Don't forget to upsell your products and services as well!
Minimizing Marketing Budget
Interactive marketing is acting as a smart personal shopper to keep the customers happy. Satisfied customers will stay with you and even refer you. Most importantly, is it always cheaper to keep a customer than to get a new one.
Increasing Customer Satisfaction
We purchase items that we need. Interactive marketing allows you to study your consumer's behavior and interests, it is most likely what you are offering is matching their requirement. Simply showing the ads and hoping the conversion to be happening is not the way to go. In addition, your consumers can feedback to your customer service personnel with a single scan, too!
It Is Automated
Another amazing perk of Interactive marketing is that, it tracks consumer's behaviors and interests based on algorithm.
CONVENIENCE IS KEY
WhiteBean offers creative QR Code designs that embody your brand. Furthermore, our back-office system captures data that will come in handy for you to analyze and optimize. Error-free system makes you and your audience happy, this is also a way to show your professionalism and strengthen the audience's confidence.
QR Code underwent a series of changes throughout the years. Every single detail counts. Today, you can create a visually attractive, outstanding QR Code that speaks for your brand. Besides, providing value to your consumers makes them appreciate you even more.
Real-time Updates And Information
Event schedules, bookings, short-time specials or coupons and transportation schedules are crucial information to the audience. Provide the updates and give them a good reason to scan the code.
Social Media Power
Launch a QR Code contest, reward your customers who participate and share your product via QR Code. This is especially effective in attracting new customers.
Offline To Online
Add the QR Code to all your point of sales materials. You get to share a lot more information through QR Code than a printed material.
Scan And Order
Restaurants, convenience stores or transportation companies are starting to allow the consumers to scan and order. The list of products are displayed with just a single scan and they are ready to buy.
Video Tutorial
Having a great product and nicely-done how-to video? Consumer need not to look further, your piece of information will show with just a scan.
Optimize Your Marketing Campaign
As the users are smartly choosing which marketing message to response to, propaganda style of advertising is no longer working. You must identify the prospects' needs and wants, engage and interact with them.
WHITEBEAN CONNECTS YOU AND THE CONSUMERS
QR Code is flexible to be utilized in many ways. Aside from redirecting the users to websites and social media platforms, it can also redirect the users to make calls, play videos on YouTube, open documents or even posting links on social media.
With its versatility, QR Code offers something special to any industry. It can lead the users from offline to online and we have the specialty to bring the best results to you.
Make The First Move
Businesses are doing their best to stay relevant and reachable to the consumers. The revolution started from traditional customer service hotline to website inquiries, social media platforms and now it is the time for QR Code to shine. Put up your QR Code, you are connected with a single scan.
Engaging Your Audience
Users are actively searching for relevant information when they scan your QR code. Once the prospects take the action and you are providing the right information, it is most likely they are ready to engage with you through your campaign.
Communicate With Your Prospects
QR Code is cost-effective. Each scan will be recorded, and insights will be captured in our back-office system. Once engaged, it is time to interact with the prospects. The mobile-optimized landing page will do the trick according to your campaign's objective.
Customer Retention
Once you have systematically stored and analyzed the data, you will have the insights to plan and strategize to target your consumers with different interests. By targeting the audience's behavior and interests accurately, prospects turn into customers, and customers turn into loyal supporters.
START INTERACTING WITH YOUR AUDIENCE NOW!