WHITEBEAN IS ONE OF THE LEADING TECH-SOLUTION PROVIDERS IN MALAYSIA
Founded In 2011, We Have Since Provided Premium Tech-services To Our Clients.
Our mission is to provide top-notch and reliable tech-services to our clients. We started off as small IT agency, providing hosting and co-location services. As our team grows stronger, we started to offer server setup and maintenance, as well as professional consultancy on IT infrastructure setup.
WE TAKE YOUR BUSINESS TO THE NEXT LEVEL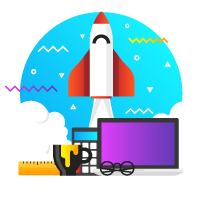 We See The Future Of IT And Digital Solutions
Our research and development teams are filled with marketing elites. We study market needs and see the emerging trends. This allows us to always stay ahead of our peers. Aside from the services mentioned above, we started to put our effort in examining and improving the usage of QR Code.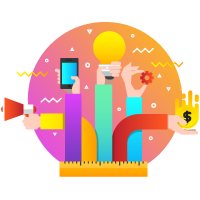 QR Code Is Versatile
QR Code was invented by the Japanese for inventory management. Because of its ability to store much more information than conventional barcode, the popularity has increased. Since the code can be used to track the goods, why not the people? Therefore, marketiang pioneers started to commercialize it and feature the method in media strategies.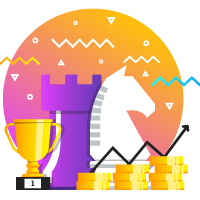 QR Code Is Popular
It is huge in China. If you have not noticed, most major advertisers in China are deploying the method in their advertising campaigns. By simply scanning on the code, the consumers will be redirected to the mobile-optimized landing page and you are ready to engage.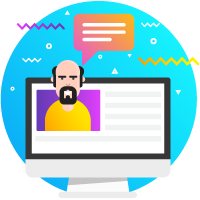 QR Code Is Interactive
Consumers are smart. The propaganda-like advertisements are not working as they used to be. Advertisers are starting to pull the prospects, entice them with great interactions. QR Code with clear directions and rewards will do the trick. By thoroughly understanding what to expect, the prospects are scanning the code and require further information actively.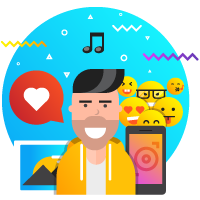 QR Code Is Convenient
Companies are constantly improving their products and services. Generally, providing convenience and retain the customers are the main objectives. QR Code spares both parties the hassle. Companies get the transparent and traceable results while the consumers can reach them directly with a scan.
WHITEBEAN IMPROVES THE SHORTCOMINGS OF QR CODES
Our Well-designed Funnel Made QR Code Perfect For Your Business
Nothing is perfect in the world. QR Code has its weaknesses. Therefore, we constantly study, analyze and optimize the subject. We are the experts in designing seamless funnel that meet your business goals. To us, QR Code is not just a black and white box, it is a powerful marketing method.
We Make Limitless QR Codes
Whether you are a local business or international firm, we are ready to generate limitless unique QR Code for your campaigns. With only the sky is the limit, your marketing campaign should not have moderate success because of limited codes.
We Design QR Codes That Represent Your Brand
No matter you want to create brand awareness, promote special deals or launch a sales and marketing campaign. A well-designed QR Code should be able to reflect your advertising objective. We are ready to design a goal-oriented QR Code, for you to stand out from the crowd.
We Create Mobile-optimized Landing Page
Upon scanning the code, the users will be redirected to the mobile optimized landing page. This is important in keeping the users as they do not need to zoom in and out to read the information.
We Provide Transparent and Trackable Results
Every digital campaign's result should be measurable. WhiteBean's customizable back-office system allows you to track the scanning activities. You will get to know all the important data in the one glance dashboard.
We Help You To Analyze And Optimize
You should be able to measure your campaign's success rate. We provide a powerful back-office system that capture and collect all the important data, for analyses and optimization purposes. The one-glance dashboard allows you to quickly access the insights and made quick adjustment for the campaign at any time.
WHITEBEAN CONNECTS YOU WITH YOUR PROSPECTS
We Make Sure The Connection Is Unbreakable
Malaysia is one of the leading countries in the world in terms of mobile internet usage. Averagely, we have more than 20 million mobile users and majority of them spend more than 3 hours per day on mobile internet. Whitebean helps you to stay connected with your prospects and customers. We are ready to show you the power of QR Code.
QR Code Made Online Shopping Much Easier
Each product has its code. Your customers do not have to remember the product's name, code or even the lengthy URL. By simply scanning the code, they will be landing at the mobile-optimized page with the product's detail.
We Digitize Tickets With QR Codes
Organizations are shifting from printed tickets to unique QR Codes. Seminars, conferences, concerts and other local events, you name it, we do it.
We Promote Your Marketing Campaigns With QR Codes
We know the importance of reaching out to the mobile users. Therefore, we leverage on the modern technology and encourage more participation.
We Help You To Interact With Your Customers
We design effective funnel and help you to communicate with your customers. By understanding the customers' wants and needs, you will be able to make better engagement.
We Generate Hot Leads For You Through QR Codes
By capturing and collecting the important data, you can convert the prospects into customers and upgrade the customers to loyal fans.
QR Code Redemption Is Effective
The unique redemption code makes redemption process hassle-free and minimize human errors.
WE HELP YOU TO YOUR BUSINESS GOALS
Our Customizable IT Solutions Elevate Your Business Standards
WhiteBean's ever-growing team continuously provide premium tech-services to our clients. Whether you are starting to build your digital assets, looking for professional advice to your business infrastructure or simply wanting to implement new IT solutions to your business strategy, we are ready to serve.
We design effective solutions that cater to your business's needs. We give full support to make sure your business runs smoothly. We help and deliver results that meet your business objectives.
Most importantly, we keep our promises.